Even in an environment that has been significantly more challenging than in past years, the UNIQA Group continues to pursue its long-term expansion strategy. Our core goals are consistent internationalisation and sustained increases in returns. Once again, the implementation of this strategy met with success in 2009.
Enlarge image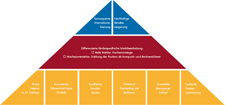 UNIQA realises its goals based on specific
core strategies. They are consistently
supported by detailed operational action plans.
The overarching goals of the UNIQA Group remain the pillars of our strategic corporate development, despite the significantly harsher environment since the outbreak of the international financial and economic crisis. However, because of the uncertainty on the market, the Group has ceased publishing a medium-term forecast until further notice.
Regardless of this, the concentrated efforts toon implementation of the growth strategy once again produced clear successes in 2009. Despite the exceptionally challenging market environment, it was possible to keep our premium volume roughly at the level of the previous year at €5,739 million. The premium volume in Eastern Europe even increased by 4% (adjusted for currency fluctuations). Due to the economic crisis, and in particular the turbulence on the financial markets, the profit before taxes was 8.7% below the level of the previous year.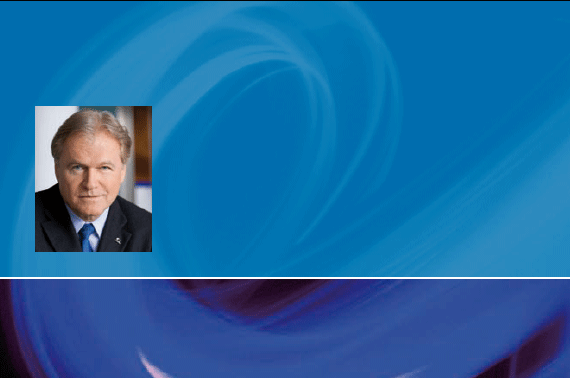 "Thanks to clear strategic criteria and their consistent implementation, we have successfully transformed from an Austrian insurance company to an international player of European scale over the last ten years. And we intend to continue growing, particularly in Central and Eastern Europe.
10 years of UNIQA."
Konstantin Klien
Chairman of the Management Board