Highlights
2010
Attractive new UNIQA Mobile Services for smartphone applications
2007
UNIQA SuccessPartnership launched
2004
Introduction of UNIQA severe weather warning
2003
Introduction of UNIQA QualityPartnership
Since 2003
UNIQA most trustworthy insurance brand in Austria
2000
Introduction of MedUNIQA
By offering first class service and a range of attractive additional features in the QualityPartnership and the SuccessPartnership programmes, UNIQA is bringing the advantages of practiced, individual customer care to life. The on-going development of the product and service portfolio ensures UNIQA's leading role, offering flexible, innovative products with added value. This also gives rise to interesting opportunities for increasing customer loyalty in line with the Group's total customer strategy.
Innovation in the service of the customer
In product development, UNIQA relies on constantly creating new, unique selling points through surprising and meaningful innovation. In its product development, UNIQA anticipated the general trend early on of becoming an all-inclusive service provider with comprehensive assistance services. Additional benefits through the wide-ranging and generally free UNIQA advantage packages emotionalise the insurance product as a complete solution for the customer. This improves the loyalty of the individual customer to the company as well as the overall brand image of UNIQA. In addition, new customers are acquired from the total customer strategy, and targeted cross-selling to existing customers is supported.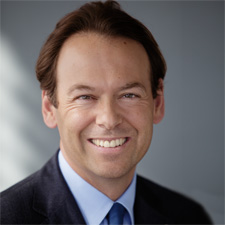 Andreas Brandstetter
Vice Chairman of the Management Board
"In times of great market insecurity, only a long-term and honest partnership between customers and insurance companies can produce the desired satisfaction and stability. We will carry on implementing this vision with the QualityPartnership. UNIQA continues to develop innovative solutions that are adapted to market conditions as well as the customer's individual situation. This course has been successful for years both in our home market and in our new regions. FROM AUSTRIA TO EUROPE."