Inspiring coaches for our customers
We also redefined our vision as part of our efforts to formulate the new UNIQA 3.0 strategic programme. The key principles of this are: "As inspiring coaches we want to be reliable companions for our customers in improving their lives. People want to feel that there is someone who cares, and we do this better than anyone else. We will be the leader among service providers for a better life." In order to turn this ambitious claim into reality, we have entirely restructured the way that we cultivate the market and therefore the support that we provide to our customers as of the beginning of 2021, switching from the original business line structure to a structure in line with customer segments. A host of other measures accompany this fundamental new direction.
All operational insurance companies of the UNIQA Group were organised according to the Retail, Corporate and Banking customer segments effective 1 January 2021 instead of the previous business line structure. This enables us to address the individual customer groups in a much more focused manner across the boundaries of product lines and, in addition to further increasing customer satisfaction, should also lead to a growth in premiums. In addition to the continuous strength of the UNIQA brand, an attractive and easy-to-understand product portfolio, transparent pricing, cross-border cooperation, customer-specific affinity programmes and a wide range of digital tools and services form the basis for this.
An important building block for this is consistent digitalisation of our business, for which we already laid the foundations in 2016: the investment programme of more than €500 million adopted at that time is the largest innovation programme in the company's history. These investments – most of which are used for the purposes of redesigning our business model as well as for the necessary IT systems and digital innovations – are having a lasting effect. Covid-19 has most recently accelerated the development of digital offers for UNIQA customers, particularly in the health sector.
Depending on the region and customer segment, different detailed strategies and corresponding measures follow from the fundamental new direction for our market access, which are presented in the following overview.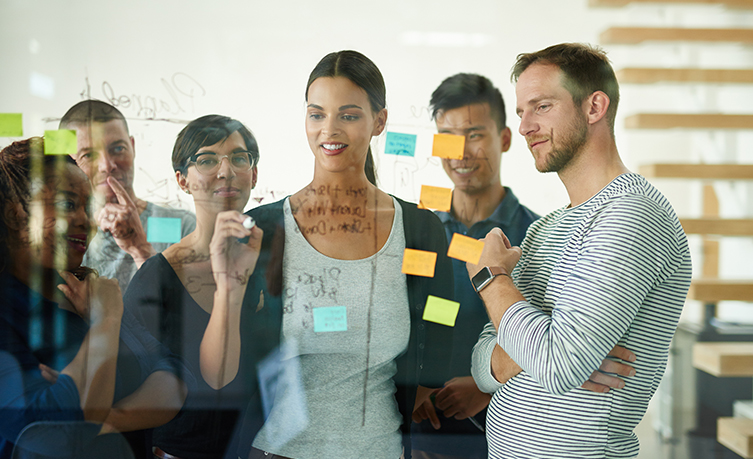 Premiums
Total premiums written. All premiums from contracts written in the financial year from business acquired by the company directly and as inward reinsurance.