UNIQA 3.0: Our programme for the future
If we want to be more than just an insurance company, we have to continuously improve ourselves and also break new and potentially unfamiliar ground.
With this objective in mind, we unveiled our UNIQA 3.0 strategic programme at the end of 2020. By putting this programme into practice, our aim is to sustainably increase our relevance and impact in people's lives and thus to realise our motto of "Living better together". We made considerable progress on this in 2021 and again in 2022.
Protecting and improving health and prosperity
The programme for the future "UNIQA 3.0 – Seeding the Future" is the positive response to the many challenges facing society, the economy and people today. Our overriding vision with this programme is to protect and improve the health and prosperity of our customers within this environment: UNIQA aims to be the leading service provider for a better life. To achieve this, we focus on maximum customer orientation by consistently aligning ourselves with the needs of our customers and further developing business segments that enable us to have more positive points of contact with them.
Clear values and ambitious objectives
At the same time, we are increasingly focusing on responsibility, sustainability and clear values in all our activities. In our relationship with our customers, but also in the company itself, we want to be inspiring coaches and are guided in our actions by five clear principles: customer first, simplicity, responsibility, integrity and community.
To implement this vision, we have formulated six goals: maintaining our market leadership in Austria, advancing to the top 5 in CEE (a feat we have already achieved by successfully integrating the former AXA subsidiaries in Poland, Slovakia and Czechia, which were acquired in 2020), positioning ourselves as the top service provider and the most appealing employer in the industry, ensuring cost efficiency and profitability, and developing new business segments.
Our focus here is on two main storylines: optimising and expanding our core business, on the one hand, and exploring innovative business segments, developing digital business models and establishing an ecosystem in the health sector, on the other.
Our two core geographic markets remain Austria and CEE; here, the focus will be on Poland, Czechia, Slovakia and Hungary. Since 1 January 2021, we have been managing our customers according to the customer segments Retail, Corporate and Affinity, and Banking instead of the previous business line structure. This enables us to address customers in a much more focused manner and, in addition to further increasing efficiency as well as customer satisfaction and loyalty, should also lead to a growth in premiums.
The targets set for 2025 under UNIQA 3.0 in relation to our most important KPIs are very concrete and ambitious: They concern premium growth (approx. 3 per cent p.a.), the combined ratio in property and casualty insurance (approx. 93 per cent), the total cost ratio (approx. 25 per cent), the return on equity (>9 per cent), the solvency ratio (>170 per cent) and customer satisfaction (4.5 stars out of 5). This should enable us to earn our cost of capital on a sustainable basis. At the same time, it allows us to pay attractive dividends and invest in the future – favourable both for our company's employees and customers as well as for its shareholders. We have made further measurable progress in each area in 2022.
Sustainability and ESG as central concerns
A core element of our UNIQA 3.0 programme for the future is our commitment to sustainable corporate management. Our goal is to make UNIQA climate neutral by 2040. We are committed to the Paris climate target of 1.5 degrees Celsius and are a member of important international associations and initiatives, including the UN Principles for Responsible Investments (PRI) and the Net-Zero Asset Owner Alliance.
Five cornerstones form the foundation of our sustainability strategy:
Investment policy based on ESG criteria
ESG-oriented product policy
Exemplary sustainable business management
Transparent reporting and independent ratings
Engaging stakeholder management
We are not yet where we want to be on all these issues, but we are working hard to get there. The top priority here is to integrate the concept of sustainability into our core business.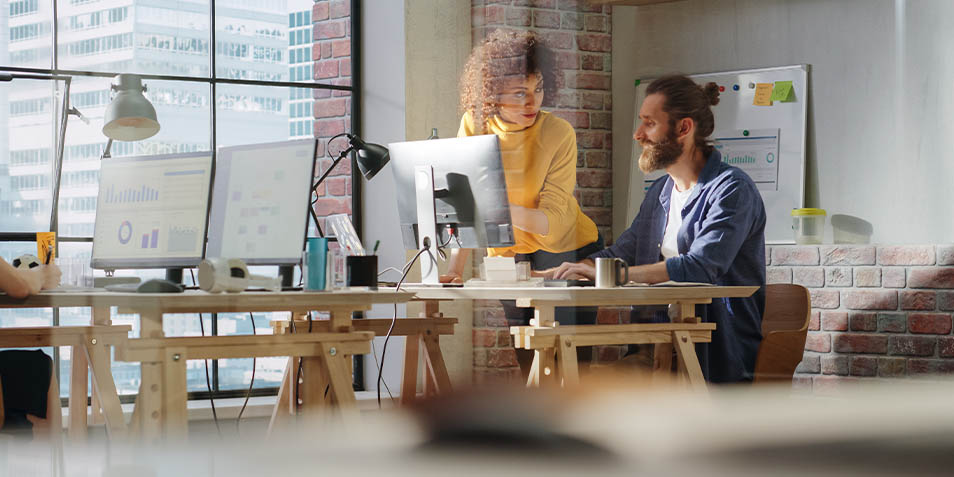 Continuing to make great progress in implementation
Immediately after the presentation of UNIQA 3.0 in November 2020, the implementation of diverse programme measures began. Back in 2021 and again in 2022, we made very good progress in all core initiatives.
The operational integration and rebranding of the companies acquired by AXA in CEE in 2020 was already completed in 2021. We have thus achieved our goal of becoming one of the top five in this strategically highly interesting region at an early stage. We continue to work steadily on leveraging long-term synergies and the strategic transformation of the acquired companies in line with UNIQA 3.0. The focus here is on the business model, digitalisation and automation along with the corporate culture.
In addition, a broad-based efficiency improvement programme was immediately initiated and largely implemented in Austria under the title "Fit for the Future". In addition to optimising our network of locations and merging important functions for the Retail and Corporate customer groups, the programme aimed in particular to streamline and modularise our product landscape. We are thus getting significantly closer to achieving our goal of reducing the total cost ratio in the Group to 25 per cent by 2025.
Furthermore, our initiatives for our customers were and still are a major focus, as is the Group-wide roll-out of our new corporate culture, targeted employer branding and the attractive design of the employee experience. At the same time, we are working hard internally to further improve our processes and to further develop our IT systems and data. Here, too, we are focusing on digitalisation, automation and increased efficiency as well as on reducing our environmental footprint (for more details, see "What we stand for: living better together" and "UNIQA 3.0: Our programme for the future").